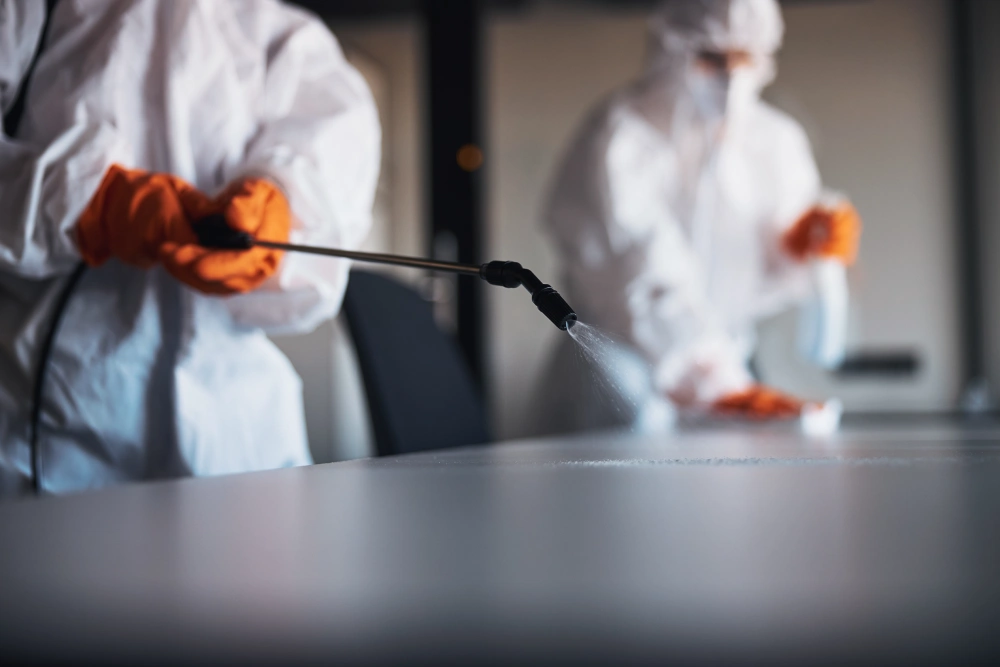 Disinfection and Floor
Cleaning Services
At Building Butlers, Inc., we offer a wide range of cleaning and disinfection services, using the latest technology with the best quality cleaning products for Office Buildings, Schools, Day Cares, Medical Facilities, Surgery Centers, Community Centers, Health Clubs, and Financial Institutions.
Building Butlers Specialties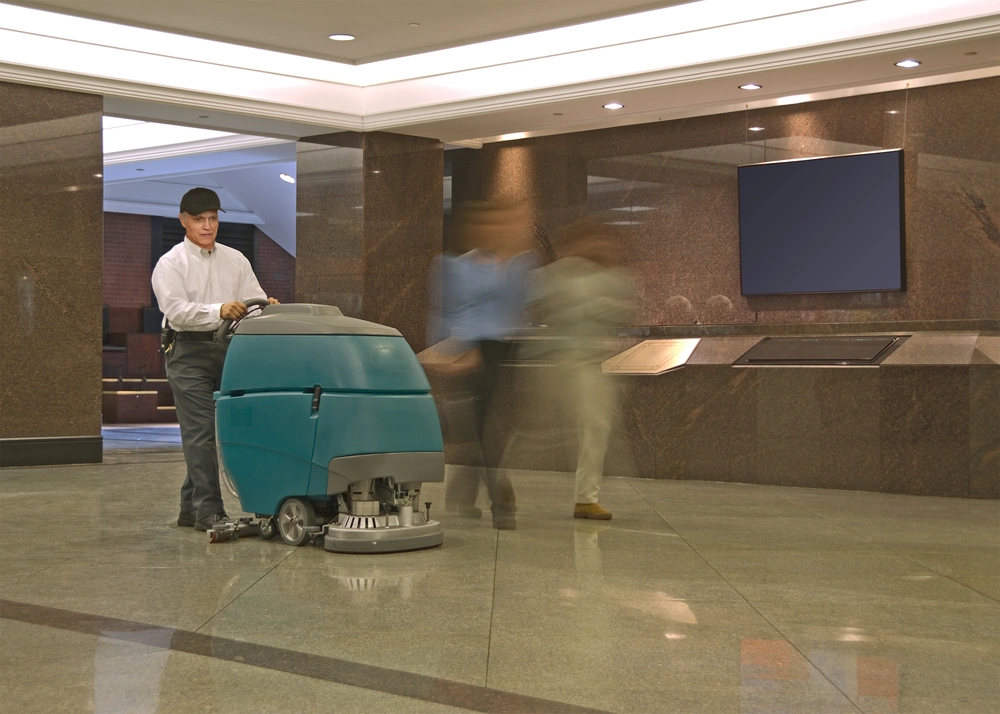 Amid ongoing COVID-19 concerns, Building Butlers, Inc. is committed to providing advanced disinfection services. Our team of cleaning professionals is here to help your business re-open and provide the framework to ensure a healthy environment during and beyond this crucial period.
Deep Cleaning
and Sanitizing
Besides standard cleaning and sanitizing, Building Butlers, Inc. provides Deep Cleaning and Disinfection, focusing on touchpoints. This program combines infection control strategies supported by agencies such as the CDC, EPA, and FDA.
Electrostatic Disinfection Service
Building Butlers, Inc. provides Electrostatic Disinfection Service.
This system places an electrostatic charge on EPA-approved liquid disinfectants as they leave the spray nozzle, which causes them to cling to surfaces evenly. This process helps with stopping the spread of infections. The disinfectant spray will be applied after surfaces have been cleaned. This disinfectant is safe for all hard surfaces, including food contact surfaces.
What Makes Electrostatic Spraying Different From Other Types of Sprayers?
When a surface is sprayed with a conventional sprayer, a portion of the liquid droplets fall to the floor or do not make it to the targeted object. Electrostatically applied liquids wrap around the surface of the object, and areas hidden from the line of sight get coated with the disinfectant.
Building Butlers, Inc. will help you decide the best plan for your building. We will provide the information needed to re-open and stay open safely.
Certificate of Disinfection
Documentation and communication reassure your employees and customers that enhanced disinfection was completed according to the highest industry standards. Upon completion of cleaning and disinfecting your facility, Building Butlers, Inc. will provide a certificate of Disinfection Placard that you can display at the entrance of your building.
This certificate will help ease concerns for your employees and customers, showing your facility has been disinfected using EPA registered products. These products comply with CDC standards that reduce the risk of spreading infections, including SARs, COV-2, the virus that causes COVID-19.